Process Automation: the grey area between Admins and Developers
All Salesforce implementations involve (business) process automation, but what's best? Point-and-Click or Apex Development?
We'll be exploring the territory in between, including a demo of Lightning Process Builder and Visual Workflow, to help get you started.
I will cover:
– Which process automation-tools Salesforce provides and which one is best for you
– How Process Builder can save you a lot of time and effort
– What's new in the upcoming Winter '18-release?
Location: French Riviera Room
Date: 14 September 2017
Time: 15 h 20 min - 15 h 45 min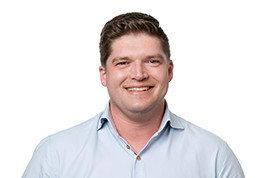 André van Kampen
UP