Covered California is the state-based marketplace where Californians can sign up for health insurance. To best serve Californians, Covered California engages more than 14,000 different entities including certified agents, brokers, and community partners, each of which must have a signed agreement with Covered California before they can provide services. The business process for managing the entity agreements was inefficient, time-consuming, and costly. Enter digital transformation and the incorporation of DocuSign into Covered California's business process.
The Road to Optimal Health
Covered California needed automated templates and electronic signatures. First, they decided to implement the Salesforce Community Cloud, creating portal that provided:
A fully automated process for partners to initiate, sign, and complete their agreements to become Covered California-authorized entities
Digital transformation of existing business processes using DocuSign for Salesforce, the DocuSign eSignature API, and Salesforce Custom Buttons
A centralized, mobile-enabled website managing the entire process and providing two-way communication between Covered California and its entities.
While DocuSign for Salesforce provides a prebuilt integration that can be used for many business scenarios, Covered California needed a highly flexible integration with Salesforce Communities. To create this flexibility, Covered California extended DocuSign for Salesforce functionality by using the Salesforce Lightning Platform to implement a Salesforce custom button that calls the DocuSign eSignature API to initiate the eSignature process. This enabled Covered California to bridge the gap between Salesforce Communities and DocuSign. Behind the custom button functionality is a coding language called APEX, which is similar to Java.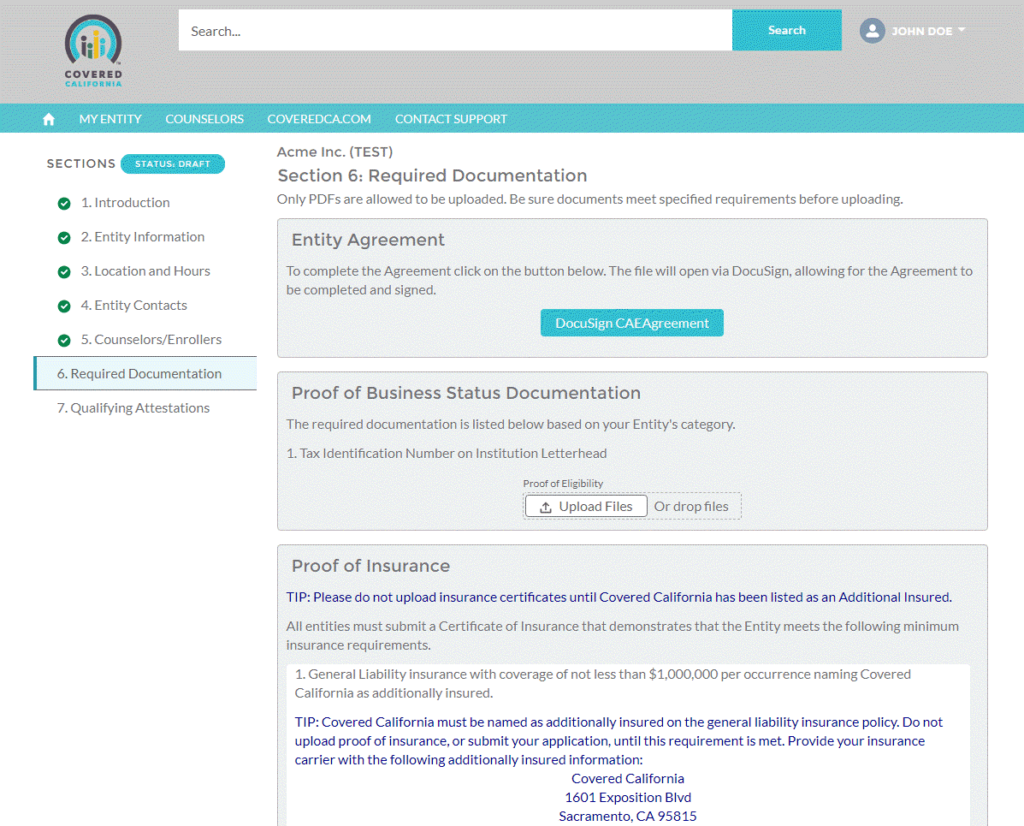 Figure 1. Salesforce Communities page showing completed data entry and custom button to send the agreement for eSignature.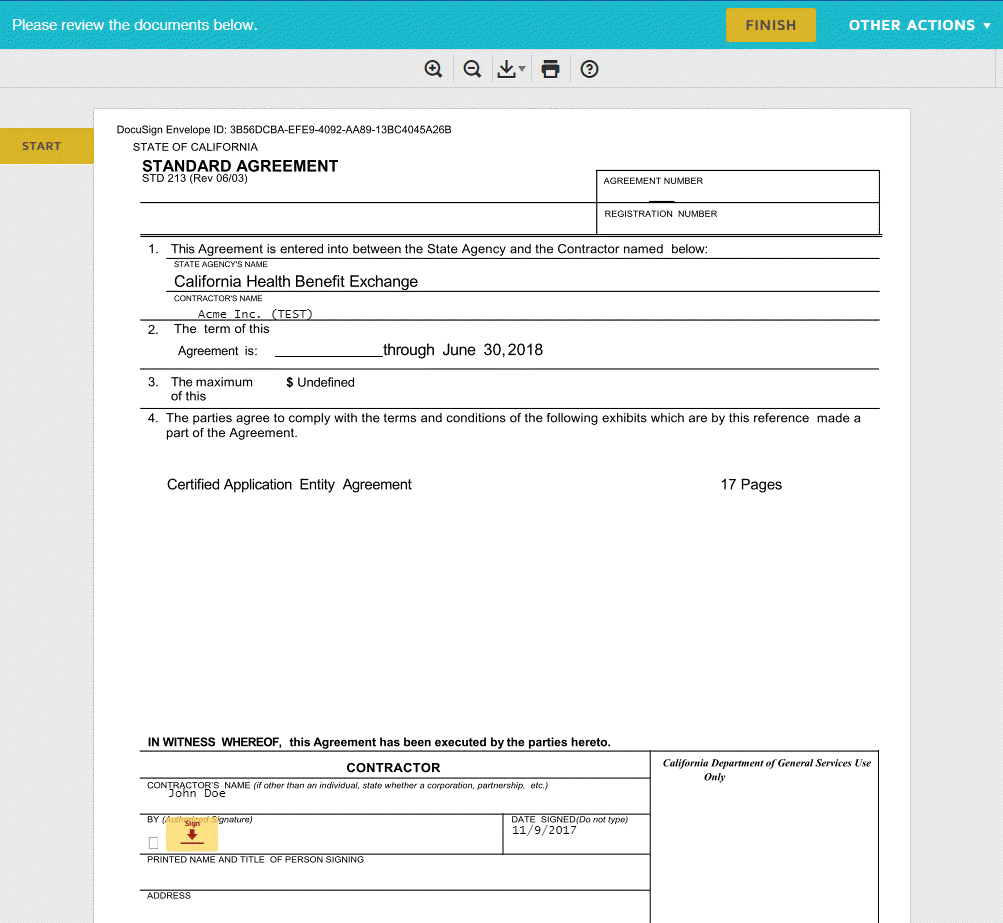 Figure 2. Sample agreement showing data populated from sections 1 – 5, ready for eSignature.
After the DocuSign agreement is signed, the Salesforce Communities page reflects that status. When each document is signed or uploaded, it is added to the Salesforce Communities record, the corresponding Salesforce record, and the Notes & Attachments section, making it easy for Covered California to sign and track all entity agreements.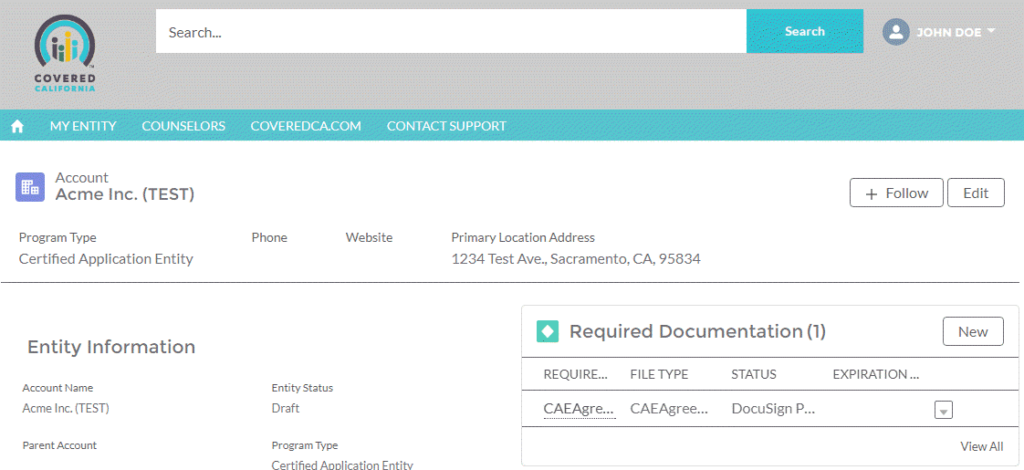 Figure 3. Salesforce Communities showing which required documents have been received.
An Excellent Prognosis
By using the eSignature API and DocuSign for Salesforce to create a custom solution that integrates with Salesforce Communities, Covered California now has an automated process for reviewing and approving agreements from the entities that provide Californians with access to ACA qualified health plans.
Agreements now move seamlessly through the approval process, which is trackable, secure, transparent, and 100 percent automated. If entities need to amend their information, the new solution is nimble enough to handle changes immediately. The time to process agreements has been reduced now that agreements don't need to be walked from one division to the next and information doesn't need to be manually keyed into spreadsheets. Covered California benefits from complete visibility into the workflow through the Salesforce dashboard and DocuSign. Now, Covered California can readily track where exactly agreements are in the approval process and which divisions still need to sign agreements. In addition to the highly efficient new process, Covered California is saving money and eliminating wasted resources of paper and ink. This efficiency saves time and money, while benefiting from enhanced services offered by Covered California.
You can try the power and flexibility of the DocuSign eSignature API for yourself with a free developer sandbox—just visit the DocuSign Developer Center, and see for yourself why Covered California chose the DocuSign API.
---