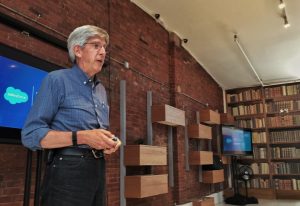 Peter Coffee made us the honor to come to the French Touch Dreamin as one of our main speaker.  And if you think you know him well already, please go through this you may discover brand new facts about him !
Peter Coffee is the VP for Strategic Research at Salesforce since almost 10 years. In his own words, he works "with CIOs and entrepreneurs to build a cloud application development community on the Force.com platform from salesforce.com". He previously spent 18 years at eWEEK, a national news magazine about enterprise technology practice, as a regular writer.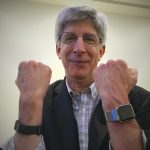 He holds a MIT engineering degree and a MBA from Pepperdine University. He is the author of two books "How to Program Java" and "Peter Coffee Teaches PCs". He is also passionate about IOT and wearables. Do you want to have a preview of Peter Coffee's keynote, let's check his last Dreamforce fireside chat about wearables here.
We asked few questions to Peter for you to know him better. Here are his answers 🙂
What is your best reminds of France?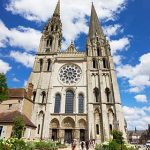 I first visited France in 1973 with family. Twenty-one years before the Chunnel, our hovercraft trip across the Channel was an adventure; our visit to the cathedral at Chartres is my best memory of our time in the country. Since then, the unfortunate coincidence of my most recently departing Paris on the afternoon of 13 November 2015 will always be a reminder of our Ohana relationship with that city: the following week, on November 18 at our World Tour in New York, it was my privilege to open the event with a "We Stand With Paris" moment that included La Marseillaise as performed by Paul Shaffer and "The Salesforce Orchestra."
Is there something you want to eat when you will be in Paris ?
At the risk of culinary heresy, I enjoy Paris for the pizza.
Can you share a fun and unknown (of the many) fact about you, your youth or whatever you would like to share with us?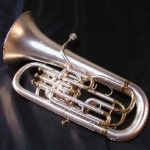 People are perhaps most surprised to learn that I play the tuba (and its smaller variants, today specifically the euphonium — as a good tuba costs about as much as a decent automobile).
If you want to know more about Peter Coffee, you will have the opportunity to discuss with him at French Touch Dreamin. He will be here all day and will love to talk about IOT or even innovation within Salesforce.
---