This year TaskRay (made by Bracket Labs) is proud to return as a sponsor of the annual French Touch Dreamin' event in Paris. We love to sponsor and attend Salesforce and Salesforce Community-led events around the world because we love getting a chance to have face to face conversations with the incredible people in our ecosystem. One of our core company values is Connection, and we really value the opportunity to connect with our customers and partners.   Ahead of our time in Paris, I sat down with our co-founder and Chief Strategy Officer, Eric Wu to get his perspective on TaskRay, the Salesforce ecosystem, Project Management, and France.
For folks who aren't familiar with TaskRay, tell us a bit about the product.
We built TaskRay with the vision of a collaborative, modern project management tool built native to the Salesforce platform. We wanted to combine excellent usability, social collaboration, and visualization with the world's leading enterprise cloud computing platform to create a project management app that allows teams to focus on the things that really matter. Five years later and we're the top project management application in the Salesforce AppExchange, with customers ranging from very small businesses all the way to some of the largest enterprises in the world.
You mentioned that TaskRay is entirely native to the Salesforce platform. What does that mean and why is it important?
The term "native" when applied to a Salesforce application means that the application is installed and run entirely within a customer's Salesforce instance, leveraging only the Salesforce platform for its functionality. No outside servers are used to make the product work, and as a result no data is transported out of a customer's Salesforce instance.
Native Salesforce applications carry some big advantages. Because they're built on the same underlying infrastructure that Salesforce uses to provide the Sales Cloud or Service Cloud products, the ability to integrate application data with data that already resides in Salesforce is simple and straightforward. Furthermore, native applications can typically be customized and even automated using standard Salesforce admin tools. We have TaskRay customers who have tailored TaskRay to their teams by adding custom fields, validation rules, workflow rules, Lightning Processes, and even Apex triggers. And, because TaskRay is built on that underlying Salesforce data infrastructure, our customers retain the enterprise-class security and reliability that they know and trust.
For applications that require an integration with Salesforce, native architecture simply can't be beat.
I know you think a lot about successful project management. Do you have any tips you could share?
We have over 1300 organizations using TaskRay, so we've seen a wide variety of project management approaches. One thing that becomes very clear when you look across that diverse set of customers is that successful people management drives successful project management.  This feels obvious and intuitive when you hear it, but it's not typically what people think about when they think about project management. The simple fact is that unless you've got an army of robots working your projects, human performance is the number one factor tied to their success.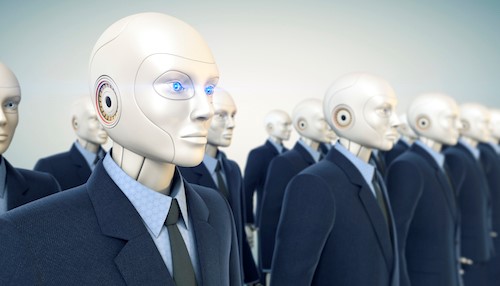 When you consider the "old school" tools that have been used in project management for decades, you start to see how little thought has traditionally been paid toward the humans who are involved in the project. The user experience feels burdensome and tedious, almost as if the designers don't want people to use it.  It's something we really tried to address as we built TaskRay – "How do you enhance the work of the humans involved in a project?" And here's a bit of a spoiler: no project management tool, no matter how good it is, can fix a dysfunctional team. So the real key to successful project management is thinking about how you can empower your team, how you can help them stay aligned to a set of common goals, how you can clear roadblocks for them. If you satisfy these pieces your team will be unstoppable!
What do you think companies leveraging the Salesforce platform have to look forward to in 2018?
There's so much cool stuff happening! Lightning continues to be one of the big game changers in the Salesforce ecosystem. TaskRay was one of the first Lightning Ready apps and we have a bunch of Lightning Components that allow our customers to embed TaskRay details and functionality throughout their instance. Surfacing the contextually relevant information from TaskRay when you're looking at an Account or Opportunity is so valuable, and we're seeing a surge of customers taking advantage of it. We're also seeing a ton of customers taking advantage of our Lightning Components inside Community pages and using Communities licenses to bring partners or customers into relevant TaskRay projects. C'est vraiment magnifique!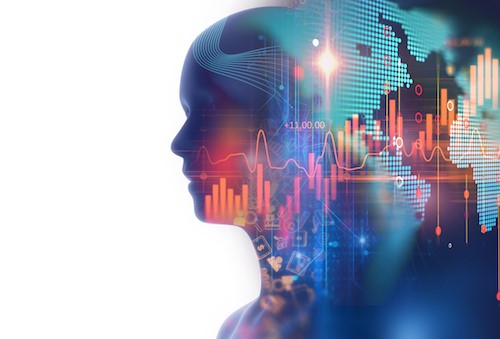 Another technology we're very excited about is the Salesforce Einstein product line and the use of machine learning to develop new business insights. The work Salesforce is doing in this space is so cool, and we're still in early days. We're not far from being able to use AI to find risk factors in a project plan that may not be obvious to the humans performing the work. The possibilities for "supercharging" project teams via machine learning is something we're actively working on and it's where we see the future of project management software.
What's your favorite thing about France? 
I love France and the French, I really feel this sense of fulfillment and comfort whenever I visit and I never fail to meet great new friends. Probably my favorite thing to do when I'm in France is to eat. The food is delicious, of course, but I also really appreciate the French mindset around eating – I love a huge, long lunch that consists of great conversation and food that's prepared with obvious thought and care and pride. One of my favorite activities in the world and something I'm very much looking forward to in September!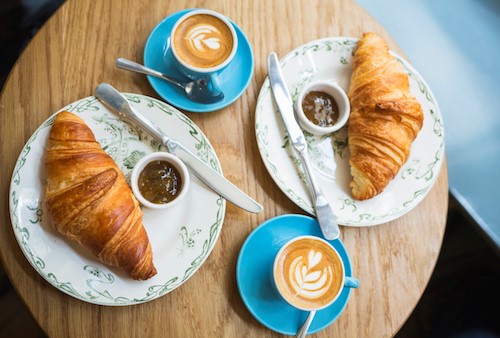 Interested in meeting Eric at French Touch Dreamin'? Please send a request for a time to meet to [email protected].
---