Mostly one month since this amazing first French Touch Dreamin edition!
We, and I speak in the name of all the team, would like to thank everyone who could make it and help us make this first edition a success! You cannot imagine the pleasure we had during the day, seeing all our efforts coming to reality!!
If you want to relive the event, well we have great news, the photos are out! You can check them out here. Thank you Dazeworks & SharinPix for this great album!!
Now, It is time for some thank-yous 🙂
To all of our fabulous sponsors, a big thank you! Thank you for participating with us, for the demo jam and for supporting this event! It could not have happened without you!

A special thank you to all our marvelous speakers coming from all over the world to share their knowledge and time with us! We sincerely hope you have enjoyed your day, your talk and your time in Paris!

Finally, time to blow our own trumpet 🙂 A huge thank you to the amazing organizers team. It has been a real pleasure to do this with you! I cannot wait until we do it all over again next year!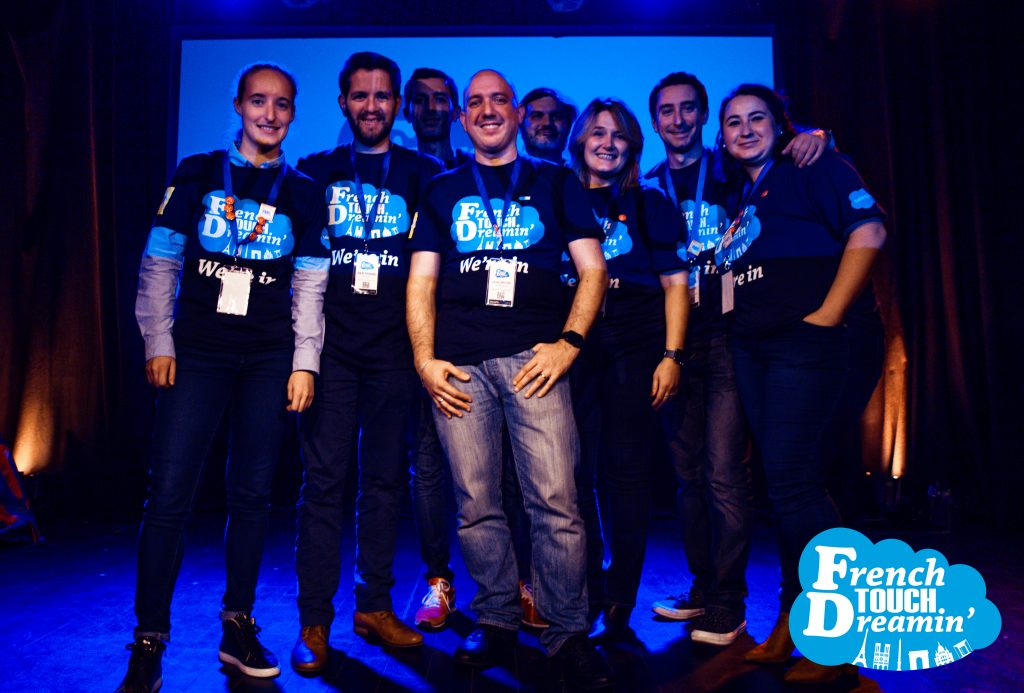 So now, what's next???
What question is that? Dreamin events of course!! They are popping out all over the world, so we hope you will have the chance to attend most of them.

And as far as we're concerned, we shall meet again next September 2017 for French Touch Dreamin's 2nd edition!! We hope to see you all again next year, and as Jean-Michel said during the closing keynote, if everyone tries to bring a +1, well, maybe Jean-Michel will sing at lunch break 😉
So, now it is time to say a final big thank you again to everyone. See you next year, and in the meantime, enjoy Salesforce Ohana and its amazing community!
---