THE GROWING ROLE OF CONTRACTS
Contracts are everywhere in today's business, and their importance only continues to grow.
According to the Forrester Wave, "The role of contracts has been expanding as more and more business transactions are executed through electronic channels and more business relationships become highly differentiated."  Even though 60-80% of B2B deals are governed by contracts, the majority of companies haven't updated their business processes to handle contracts effectively.
THE COST OF INEFFECTIVE CONTRACT MANAGEMENT
Creating effective business processes around contracts is a necessity, as contracts are complex to create and difficult to negotiate, time-consuming to manage, and can often create bottlenecks and slow-downs. Poor contract management can lead to lost work time (or more time spent on administrative, trivial tasks), slow contract and business cycles, longer time to revenue, loss of control, and greater risk.
The accumulated effect of these problems has a very real effect on your bottom line:
Ineffective contract management can cost up to 9.2% of a business's annual revenue (IACCM)
THE BENEFITS OF GOOD CONTRACT MANAGEMENT
On the other hand, good contract management can have huge benefits for an organization.
Effective contract management can lead to:
60% faster contract cycles

40% reduction in contract administration costs
It can also produce:
The potential ROI of effective contract management is tremendous:
Or
SALES: HOW TO ACHIEVE EXCELLENT CONTRACT PROCESSES
As a sales leader, what features of a contract management solution should you look for to help create such incredible ROI? The following components are essential: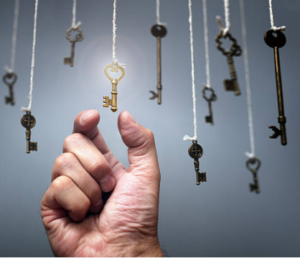 A contract repository.

 This is the virtual filing cabinet, where every contract can be safely housed, but its capabilities go way beyond storage. It also provides all qualified users with access to contract content and terms.

Automated tracking of versions. 

As documents are passed through multiple hands and undergo multiple revisions, all redlines are tracked automatically and stored in Salesforce (or other CRM).

A clause library

 containing pre-approved legal language and templates for contract creation and negotiations, so that sales teams can move through the entire sales contract cycle themselves.

A contract status viewer or dashboard. 

This permits users to easily locate a contract and gain visibility into contract location and status.
A contract management solution with these features empowers your sales team to create, negotiate, and execute contracts, accelerating contract cycles and creating satisfied customers and sales reps. At the same time, you can maintain control over the overall contract process. Using templates and content that is pre-approved by your legal team enforces compliance and mitigates risk.
PROCUREMENT: HOW TO ACHIEVE EXCELLENT CONTRACT PROCESSES
As a procurement professional, control in the contract process is essential. You are often required to focus on processes and financials. However, these processes are multiple and complex, and it is nearly impossible to track them manually.
A flexible, automated 

workflow creation tool

 will allow you to build and manage highly structured, complex workflows and approval tracks that can be defined by a company's pre-existing business processes. This allows for a higher degree of automation, and drives desired behaviors, moving contracts quickly and correctly through a highly complex contract flow.
Alert notifications

 should be available for every conceivable item that needs to be managed regarding the contract. A single system should be able to manage an unlimited number of different contracts, providing notifications and tasks all in one place for data-driven action items, multiple contract term types, and any specific provisions for termination and renewal.
For procurement, automating as many of these complex contract management tasks as possible creates greater efficiency, saves on costs, and reduces risk. Making automation a priority will save your procurement team money – and headaches.
LEGAL: HOW TO ACHIEVE EXCELLENT CONTRACT PROCESSES
Visibility and compliance are primary concerns for legal departments. Good visibility provides insight into the big picture, so that legal teams can quickly locate and act upon any agreement requiring legal attention.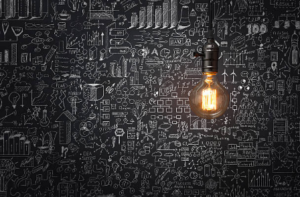 Clear views of contract families. 

Access to a clear "hierarchical tree" view of the contracts within a family makes it easy to see the relationships between contracts and any related documents. Understanding the relationship between different contract components becomes straightforward and there is no longer any need to spend time sorting through contracts and




terms to determine connections.
Analytics capabilities. 

For complex contract processes, improvements must come from a "bigger picture" view. Sophisticated analytics capabilities can provide insight into the nitty gritty of contract processes, identifying which types of contracts or which steps in the workflow cause difficulties or slow-downs. Armed with accurate information and critical insight, legal teams can hone and streamline contract processes across the organization.

Clause management capabilities. 

Just as analytics provide insight into overall contract flow and processes, clause management capabilities give legal teams insight into whether certain clauses are ineffective, often changed, or subject to repeated negotiation. This allows for them to refine and polish language in the clause library to be more effective, reducing negotiation cycles.
THE BOTTOM LINE ON CONTRACT MANAGEMENT
Regardless of your role, whether in sales, procurement, or legal, contract management is essential to what you do. Finding an effective contract management solution that is tailored to your specific use can create huge gains for your team and your organization.
Conga is a leader in enterprise contract management solutions that can save time and money throughout your organization. To learn more about Conga's contract management solutions, please visit:https://getconga.com/contract-management.
---