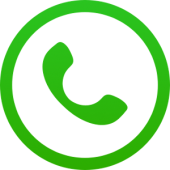 Here at Aircall, our mission is to add value to your voice channel by connecting our phone system to your essential business tools. As the world's most-used CRM software, Salesforce has always been a key part of that plan. And with the debut of our new Aircall-Salesforce integration, it's never been easier to spark smarter customer conversations.
[UPDATE: You can now try Aircall directly from the Salesforce AppExchange]
The benefits of having your call center software integrate with your CRM
Through computer telephony integration (CTI) companies realize some profound benefits including helping their sales teams close more deals and their service departments improve overall customer satisfaction.
CTI also helps improve service and support. Callers can use routing tools like interactive voice response (IVR) to reach the most appropriate agent. CTI helps service teams reduce call handle times and increase first call resolution rates by providing the agents with the information they need to resolve customer issues.
How does the new Aircall-Salesforce integration work?
Aircall's CTI widget allows your business to leverage your voice channel within Salesforce and automate daily tasks to enhance your team's performance. With the Aircall Salesforce integration all calls are automatically logged directly into Salesforce and each caller's history is saved.
You can now very easily connect Salesforce with Aircall to ramp-up your CRM. Log calls will be created for any type of calls and will be assigned to the person who picks up the call. Your support agents can use Salesforce rules and workflows to better communicate with your customers.
How does the revamped Salesforce-Aircall integration help my business?
With the new Salesforce integration your support and sales teams can now benefit from:
A unified interface
All of your customer interactions are referenced in your CRM. Our new integration allows you to access the Aircall app within the regular Salesforce interface. Indeed, you can embed our Aircall widget in Salesforce : this way, you don't have to juggle multiple apps and windows; you will find all the necessary information in one place, and can focus on delighting customers.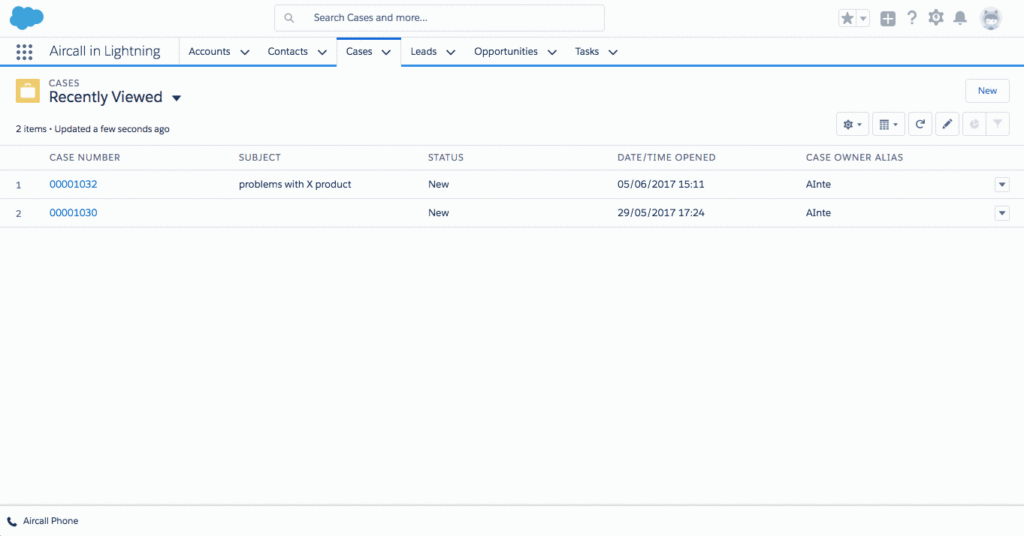 Better monitoring and tracking
When you receive a call in the Aircall app within Salesforce, a log call (similar to a task) is automatically created and call results are automatically inputted. There are four possible inputs to get you started :
Qualified log calls will give you more precise analytics and better tracking of your customer support team's activities. You will be able to generate reports in Salesforce to find out how many calls you've missed, which numbers get the most calls, how long your clients are kept waiting, so that you can adjust your processes accordingly.
Quicker problem resolution
Our integration with Salesforce not only brings value to your sales funnel, but it also improves the quality of your customer service. Indeed, when you receive an incoming call, the caller's contact page will automatically pop up on your screen. As a result, agents are informed of the context of a client's previous issues and fully grasp what's at stake.
Once you pick up the phone, a log call opens on your screen and you are then free to take notes during the call so that you do not miss any information. You can tag and comment the call within Aircall and all the information will automatically sync with Salesforce. These improvements cut down your problem resolution time, thus improving your brand's image and reputation.
A custom integration set-up
When it comes to customer service and /or sales practices, there is no "one size fits all" solution. This is why we choose to put the ball in your court when it comes to setting up your integration. All of your numbers in Aircall might not be for your sales team: we give you the ability to pick which phone numbers to link to your Salesforce integration.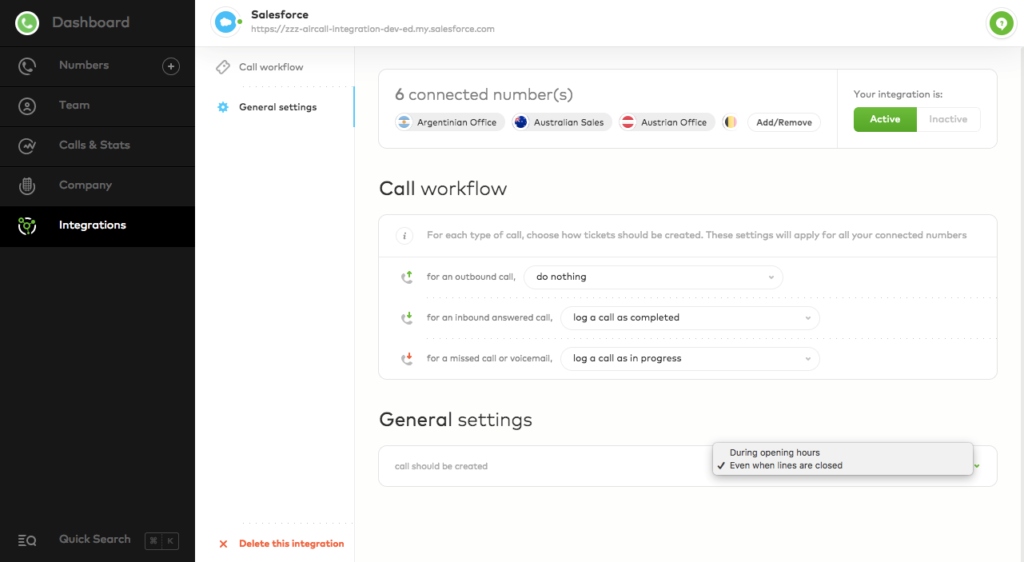 The Aircall-Salesforce integration is essential for your business. Our goal is to help you provide excellent quality services as well as maintain long-lasting relationships with your customers.
Make sure you get all the features of the Aircall Salesforce integration!
Want to test it? You can try it in sandbox to fine-tune your workflow! Feel free to check out our help center article to get a hand setting up our Aircall & Salesforce integration
Eager to try Aircall? Simply click on the button below: Try Aircall for free!
---