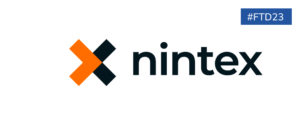 Over the past 10 years on the AppExchange, Nintex Drawloop DocGen for Salesforce has become an essential tool for thousands of users to generate dynamic, data-driven documents at the click of a button within Salesforce.
Not only is Nintex Drawloop DocGen for Salesforce one of the top no-code document generation tools in the AppExchange, but it also now regularly boasts Top 5 status among the most popular applications overall.
Document creation is an essential task in any organization. The processes around sales quotes, legal contracts, IT service documents, and other content often remain highly manual, with users expected to compile information from multiple sources into repetitive document templates. Manual processes like these often lead to wasted time, data silos, human errors, and non-compliance.
Below are a few reasons why the Nintex Platform is the top option for quickly automating your document creation processes in Salesforce – and much more.
1. Simplicity is the Ultimate Sophistication
Unlike other top document generation capabilities on the AppExchange, Drawloop DocGen is no-code. Data retrieval from documents and reports can be difficult in some apps, with complex queries and configurations increasing time-to-value.
By comparison, Nintex's declarative drag-and-drop design interface allows even the most basic Salesforce admin to implement a complete solution in weeks, not months.
In addition, while most document generation solutions work well in Salesforce's classic interface, performance suffers when it comes to implementation within their Lightning and Salesforce One experiences. To do so often requires further coding and configuration by Salesforce administrators in order to create workarounds.
Drawloop DocGen, on the other hand, is designed to work across the Lightning experience and on mobile, which allows administrators to have the same no-code experience, no matter the environment.
Watch our on-demand webinar to get an introduction into Nintex DocGen for Salesforce.
2. No More Wasting Time Redoing Work
No one wants to lose their progress after days and weeks of work, so why should you have to start over after your software trial experience has ended? Nintex's in-app migration tool avoids lost work, meaning you can rest assured that all the processes you build within your test environment can be transferred straight into your production environments.
By contrast, most other tools require complete re-production of processes when you're ready for implementation, resulting in more wasted time and potential for errors in replication.
3. Take Your Documents Further
With the Nintex Platform, you are able to manage, automate, and optimize every business process across your entire enterprise.
With Nintex Workflow for Salesforce, you can access our advanced workflow, forms, and analytics capabilities right from within your Salesforce environment, alongside your DocGen actions.
With Nintex, the administrative tasks of managing sales opportunities are reduced which immediately improves your sales-to-cash cycles. The familiar drag-and-drop interface within the native Salesforce environment makes it easy to create workflows that keep the sales process moving.
Workflows auto-assign tasks and trigger actions, alerts, and follow-ups, or auto-generate and update Salesforce objects based on pre-configured conditions. At the click of a button, you can create proposals, statements of work, and complex contracts, then automatically route them for approval.
4. Customer Feedback
Let's hear from one our customers using Nintex for Salesforce – automotive giants, Cartelligent.
Cartelligent had a problem. The company was spending far too much money on basic software tools that did little to help their users automate thousands of documents, like quotes, service documents, and contracts, they were producing each month.
Naturally, the answer was automated document generation. After doing their research on suitable apps, they narrowed their search down to Drawloop DocGen and Conga Composer.
Here's what David Fidler, Director of Operations at Cartelligent, had to say on the final decision:
"Nintex Drawloop DocGen outshined Conga on so many levels, one being the ability to simply tag fields and then merge data directly into our documents," David said. "We also appreciate how their user interface seamlessly integrated with Salesforce, streamlining the entire document generation process from start to finish."
Cartelligent relies on Nintex to handle 90 percent of the company's document generation tasks, saving thousands of dollars on annual licensing fees to third-party software tools, significantly improving their data integrity and compliance, and increasing productivity of all employees without having to add headcount.
Click here for more information on the Cartelligent case study, or check out some of our other favorites from Yamaha, and VIF International.
6 Ways to Work Smarter with AppExchange
Why settle for manual document creation processes? Get Nintex Drawloop DocGen through the Salesforce AppExchange today and start seeing the ROI on your investment.
Try it now : Here
---